Muse India – Satish Verma
Young Writer Award Winners 2016
| | | | | |
| --- | --- | --- | --- | --- |
| Winner Poetry | Runner Up Poetry | Jt-Winner Fiction | Jt-Winner Fiction | Runner Up Fiction |
| | | | | |
| Goirick Brahmachari | A Reshma | Karan Mahajan | Radhika Maira Tabrez | Anandamayee Singh |
| | | | | |
We are happy to announce the winners of Muse India – Satish Verma Young Writer Awards 2016. Given annually, the awards recognise and reward outstanding literary talent among those not over 35 years of age. The awards for 2016 too have been named after the donor, Mr Satish Verma, an Ajmer based poet and social worker who runs a holistic therapies centre, Sewa Mandir there. The panel of Judges comprised of scholars, academicians and editors of Muse India.

The Awards go to:
a. POETRY:
Winner
– Goirick Brahmachari, based at New Delhi, for his book
'For the Love of Pork' (Les Editions du Zaporogue, Denmark)
Runner up
– A Reshma of Trivandrum for her book
'I Am' (Writers Workshop)
b. FICTION:
Joint winners
– Karan Mahajan from Delhi for his novel
'The Association of Small Bombs' (HarperCollins)
&
Radhika Maira Tabrez from Rae Bareilly, UP for her
debut novel 'In the Light of Darkness' (Readomania)
Runner up
– Anandamayee Singh, student at UCLA, for her novel
'As it happened in 1942' (OM)

While congratulating the winners, we would like to mention that the remaining entries received too were of considerable merit. We thank all the young authors who participated enthusiastically. Our thanks are also due to many Publishers who evinced keen interest in Muse India Awards and sent books published by them.

The three Winners get Rs 10,000 in cash each and a Certificate. The Runners Up get certificates. These will be sent to their respective addresses by courier soon.

What the Judges say:

Goirick Brahmachari gets the Poetry award for his compelling exploration of the social and political conflicts and identity issues; his focus on the North East, and the angst of coming to terms with different life patterns in a metro. The prose poems interspersed with the 'poetry' poems makes his book explorative both in form and content.

Karan Mahajan gets the Fiction award for masterfully crafting a story around an act of terrorism and analysing the minds of terrorists, survivors and families of victims. As a panellist judge put it, "The author delves deep into the psyche of each character and comes up with a gripping and well-rounded account of this act of terror. Having read this novel, no newspaper reporting of any act of terror will ever remain the same to its readers."

Radhika Tabrez dexterously weaves a good tale of many relationships, based on old-fashioned values, in a fictional island off the mainland of India. The grip on the tightly knit plot and narration gets the author the Fiction award. The novel claims full attention and involvement of its readers. A sterling effort from a debut novelist.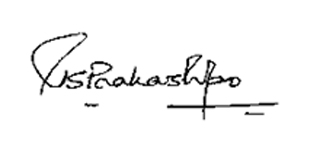 G S P Rao, Managing Editor, Muse India